On March 2nd, the UBC Korean Language and Culture Program co-hosted a special information session titled, "Explore your Dreams of Studying, Working, and Living in South Korea!", with Korean Education Affairs Section, Korean Consulate General in Toronto. The event was organized to introduce students to the many possibilities of working and living in South Korea and to learn about future career paths outside Canada.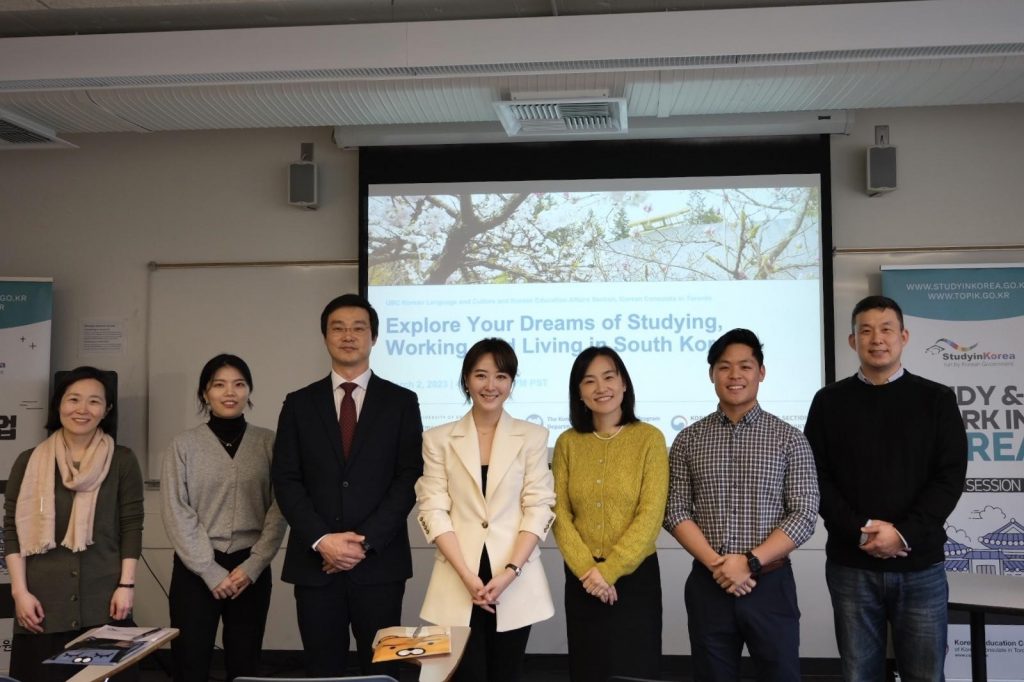 Two special guest speakers were invited to share their firsthand experiences on working in South Korea and offered useful advice about looking for opportunities. Our first guest speaker, Saemi Nadine Jung, who is currently doing her PhD in the School of Communication at SFU, worked as a financial journalist at Arirang TV and Radio, Korean Economic News, and E-daily TV in Seoul, South Korea. In addition, she has conducted interviews with renowned people, such as Madame Christin Lagarde (President of the European Central Bank) and K-pop artists (such as Winner and Twice), and published two books, Passion on Air (2015) and How to Read Financial News Headlines (2021). During the event, she presented key characteristics of South Korea's mediascape, the ways to increase opportunities by promoting oneself, and the necessary qualifications for working in the media industry. Saying "Luck is the time when preparation and opportunity meet", she encouraged students to start with small things to prove their worth.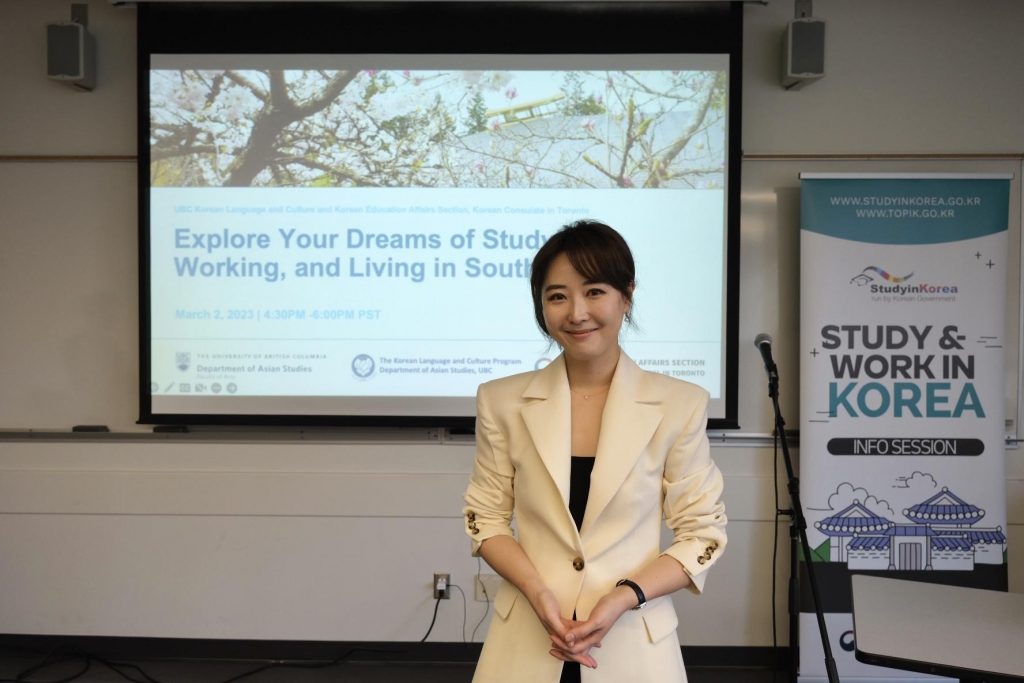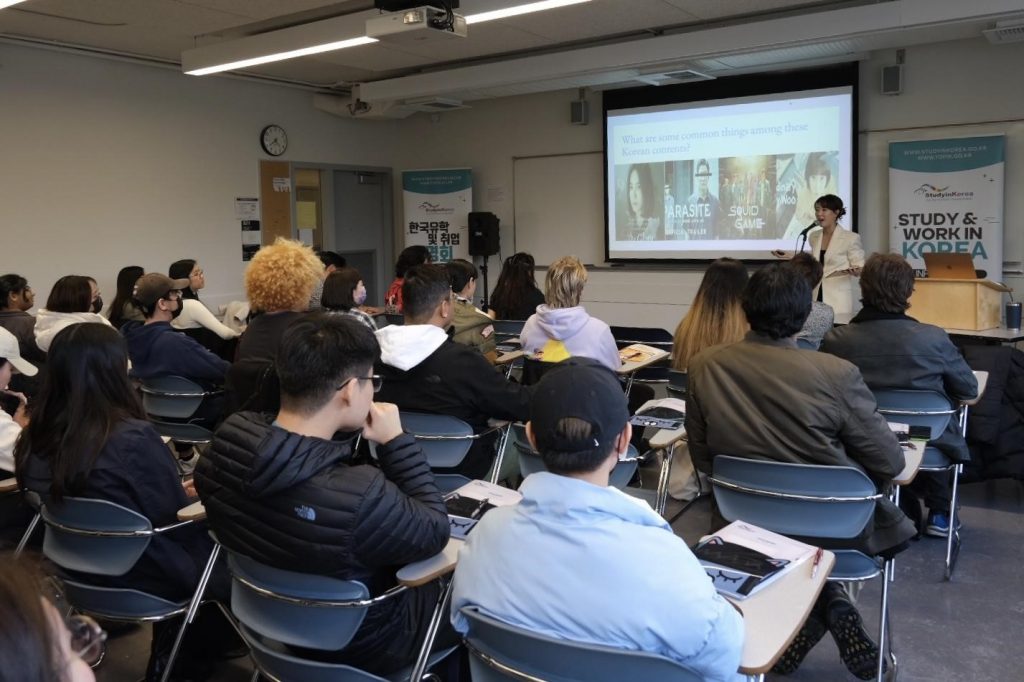 Our second speaker, William Leung, is currently working as a senior digital marketing specialist, and presented his working experience as an English teacher for six months in Jindo, South Jeolla Province, through the TaLK program. He introduced how he conducted his English language class in a Korean primary school, how he interacted with students, what was challenging about living in South Koreas as a non-Korean citizen, and what he gained from the experience.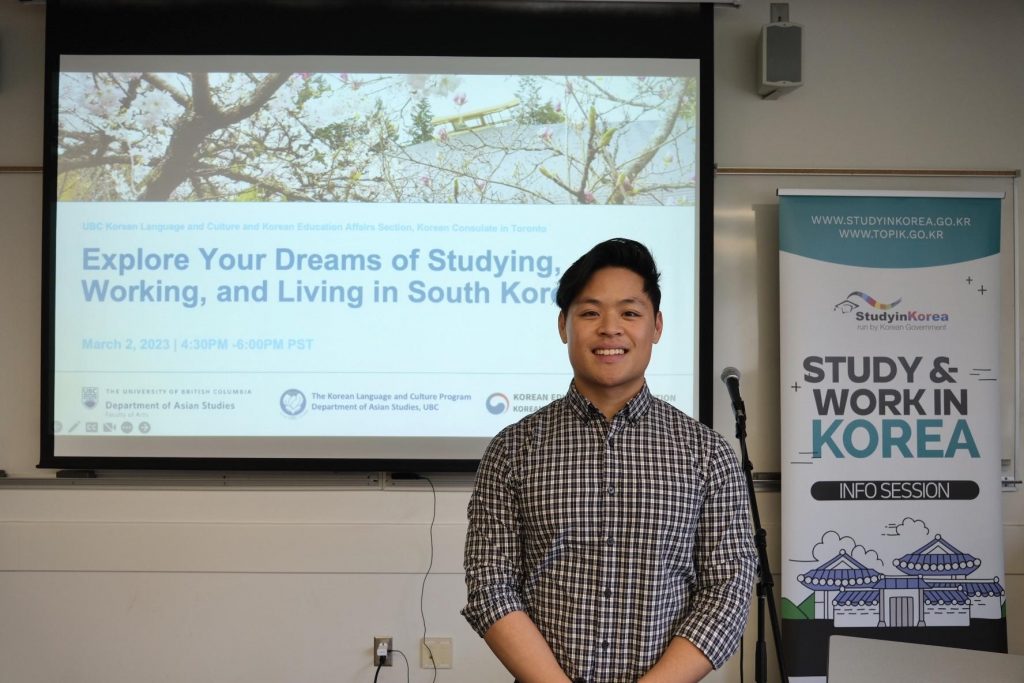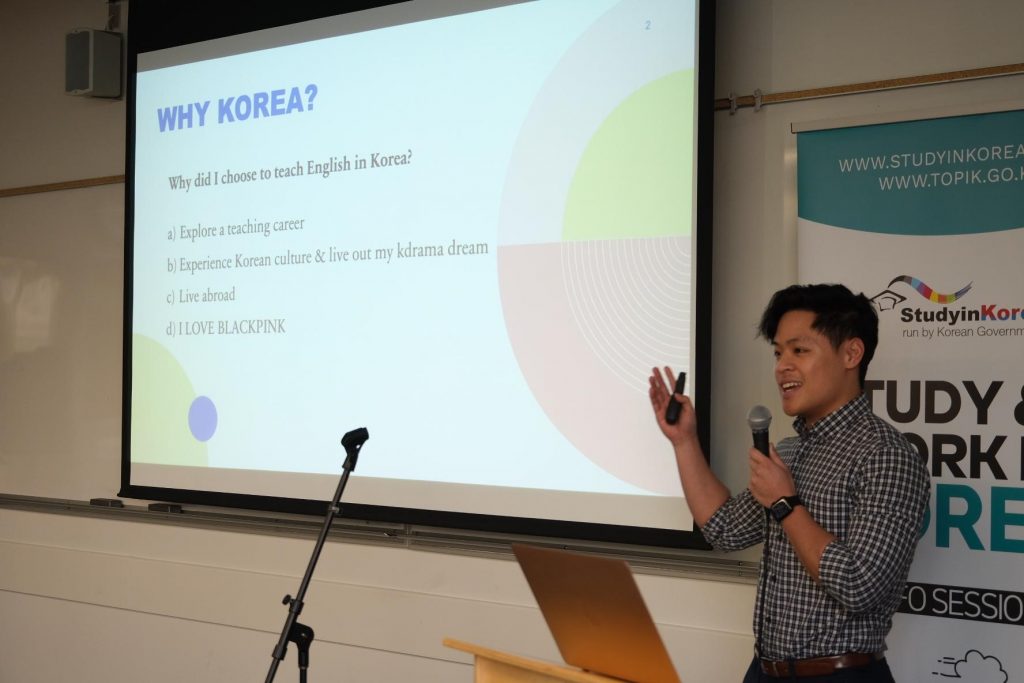 Ryan Cha and Suan Kim from the Korean Education Affairs Section provided a variety of practical information about living in South Korea. They explained living cost estimations, types of Korean visas, possible job types in South Korea as a non-citizen, and the application procedure for the TOPIK (Test of Proficiency in Korean) and EPIK (English Program in Korea) programs.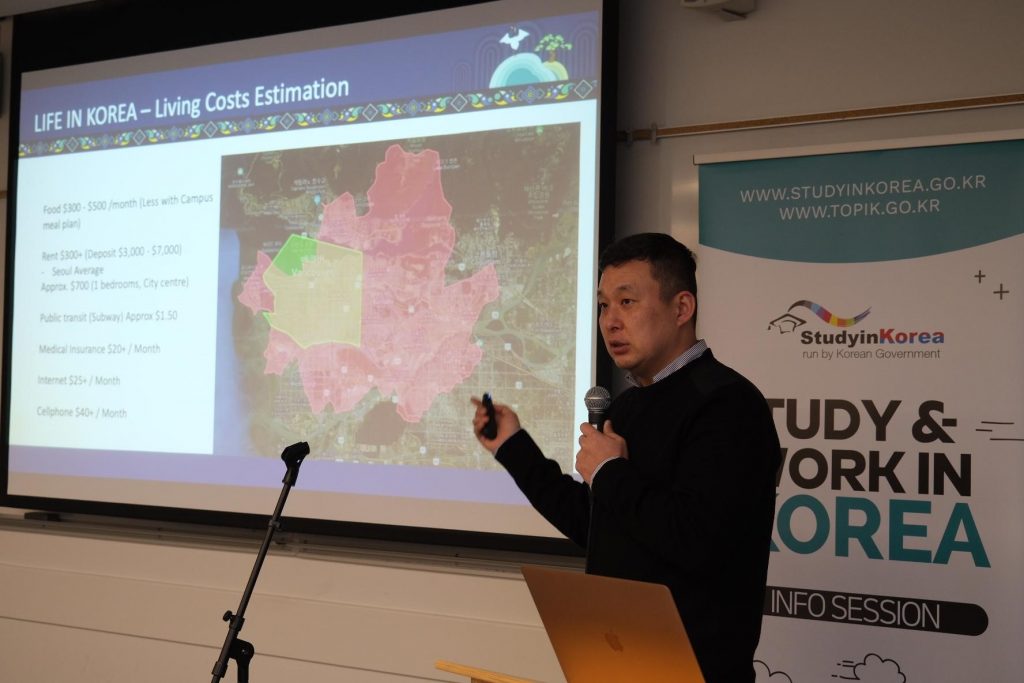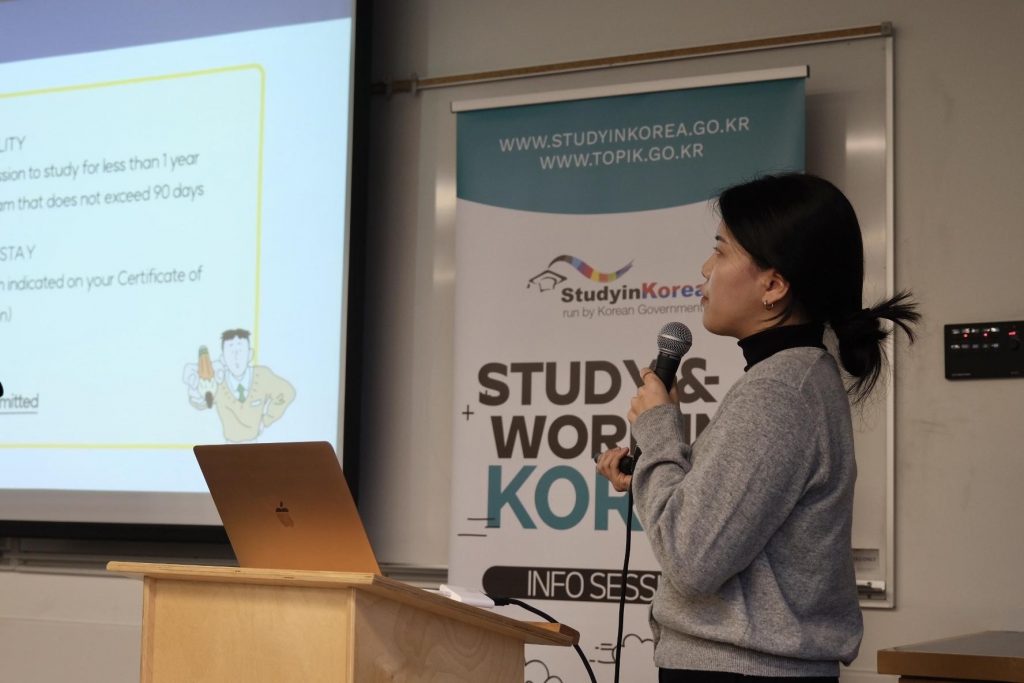 All of the participants and guest speakers engaged in lively discussions and the 90 minute event ended in a flash. The participants gave feedback that this event was a great opportunity for them to hear lived experiences and they learned valuable and practical information about life in South Korea. At the end of the presentations, there was a random draw for participants to win Asian Studies merchandise, adding a final exciting element to the event. Please check our Facebook(https://www.facebook.com/profile.php?id=100064660070007) and Instagram(https://www.instagram.com/ubckorean/) pages to view more photos and the presentation slides.