Are you interested in studying, working and living in South Korea? Join our information session, co-hosted by the Korean Language and Culture Program and Korean Education Affairs Section, Korean Consulate in Toronto, and explore the possibilities available as a student or after your graduation by hearing from our guest speakers!
Time: Thursday, March 2, 4:30-6:00PM
Place: Buchanan B211
Our first guest speaker, Saemi Nadine Jung, will present information she gained from working with non-Korean citizens in South Korea, how to find a job in Korean media industry as a non-Korean citizen and required qualification, characteristics of Korean media culture, and other related issues.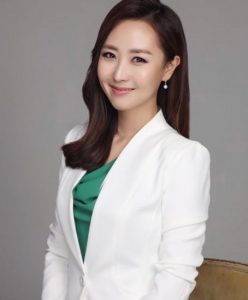 Former financial journalist turned media and communications scholar with 10+ years of work experience in NYC, Chicago, London, and Seoul. 
Previously worked at Arirang TV & Radio, Korean Economic News, E-daily TV in Seoul, Major Interviews conducted in South Korea: Madame Christine Lagarde, President of European Central Bank, K-pop artists Winner and Twice.
Writer of 2 books (in Korean) – 'Passion On Air (2015), 'How to read financial news headlines' (2021)
Currently doing her PhD at the School of Communication, Simon Fraser University.

Current research area: EdTech, critical data and algorithm studies, political economy of platforms, Korean media culture, media justice 
Our second guest speaker, William Leung, will share his first-hand experience on working in South Korea as an English teacher at Korean elementary schools, through a teaching English program affiliated with the Korean Ministry of Education, and provide recommendations for some skills and abilities to work in Korea as an English teacher that he found useful.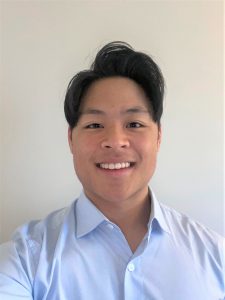 Senior Digital Marketing Specialist
Bachelor's degree in Communications and Business
Taught English at elementary school in Korea 6 months as TaLK scholar
Speakers from Korean Education Affairs Section, Korean Consulate in Toronto (a government organization by Ministry of Education in Korea) will provide a general overview of studying, working and living in South Korea. Their topics include:
EPIK (English teaching program in Korea, affiliated with the Korean Ministry of Education)
TOPIK (Standardized test to measure and evaluate language fluency and academic achievement of overseas Koreans and non-native speakers of Korean)
Information about universities in South Korea
Working Holiday in South Korea
Practical tips for living in South Korea (housing, transportation, medical system, etc)
Visas to live in South Korea
All registered participants will be entered into a raffle draw, and a few attendees will receive Asian Studies merchandise as prizes at the end of the event.
The registration is now full, and you cannot register for the event anymore. Thank you.